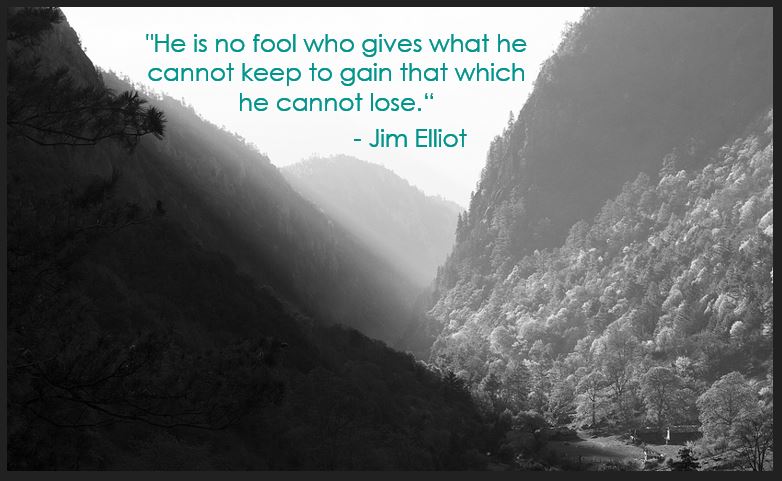 Jim Elliot was one of five people who died during in an attempt to care for the Huaorani people of Ecuador.
His life, and this quote from his personal journal written on October 28, 1949, have inspired countless numbers of people to dedicate their lives to reaching out to care for others all over the world.
Far from foolishness; it's called true leadership.